Although your car's oil filter may not be the most interesting component in your car, it is one of the most crucial. It may be the time to change the oil in your automobile if you notice smoky exhaust fumes coming out of the tailpipe or if the engine frequently gets too hot.
It can be difficult to select the best product; nevertheless, you need not worry. Here, we'll compare the benefits of several oil filter brands to help you make an informed decision. Choose the best oil filter for your needs.
What Does An Oil Filter Do, And Why Is It So Important?
An oil filter cleans the engine oil of your vehicle by removing dirt, metal fragments, and other contaminants. The filter's motor oil intake is provided by the tapping plate, which features microscopic pores. After passing through the filter media (the actual filtering element), the air is directed back to the engine via the bigger central hole in the tapping plate.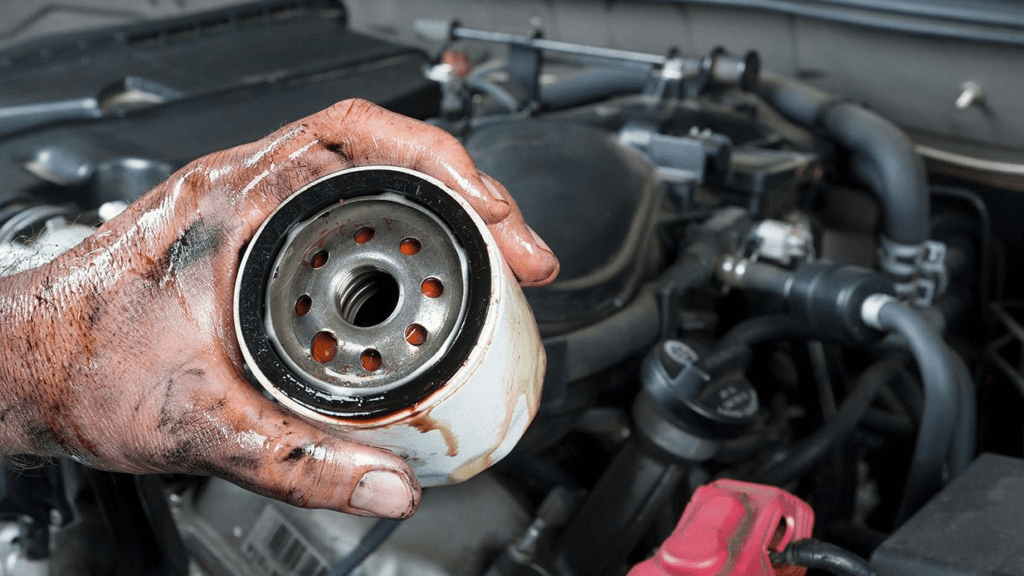 Avoid low-quality oil filters at all costs since doing so might result in expensive engine repairs. Instead, keep an eye out for reputable brands that produce high-quality oil filter brands. With that in mind, we've compiled a list of some of the most reliable oil filter brands out there.
1. Bosch Oil Filters
It's no wonder that Bosch has such a loyal customer base, given that the company's oil filters have been shown to be 99% effective. Robert Bosch started the company in Stuttgart, Germany. Although though their initial concentration was on producing the first commercially viable spark plug, they are now well recognized as a leading automotive brand and a reliable option for oil filters.
They make oil filters for every major automaker. Products from this manufacturer often have a metal bypass string and a silicone anti-drain back valve. Maybe the fact that the gasket in these filters already comes oiled has something to do with their widespread acceptance.
These long-lasting oil filters can filter out roughly 14 grams of dirt and debris from synthetic and natural oils with a 99% efficiency rate.
2. Mobil 1 Oil Filters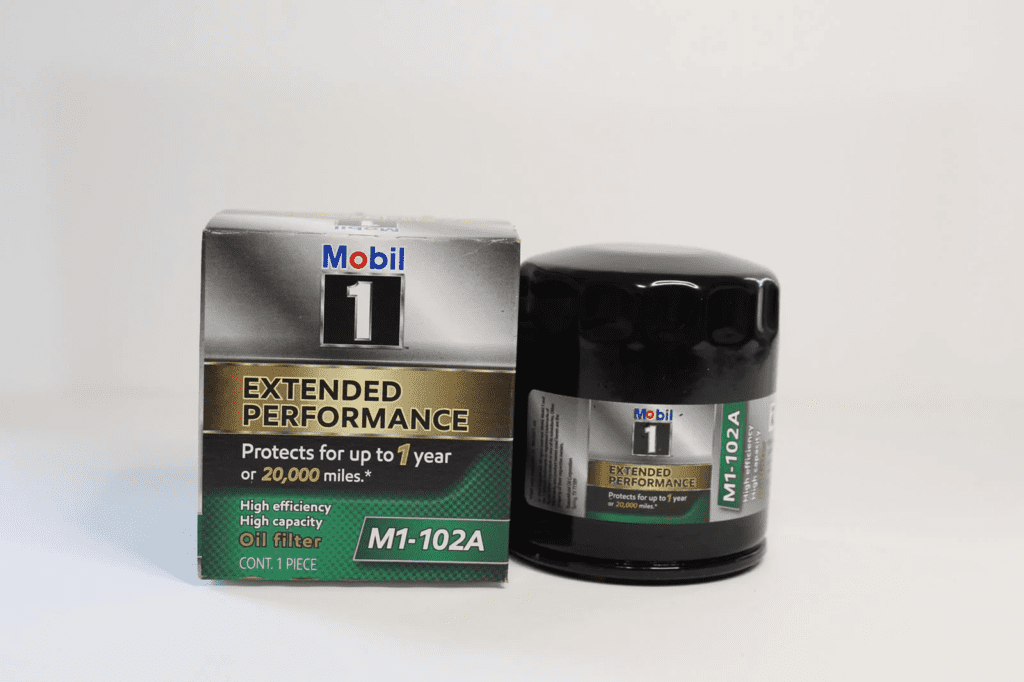 Famous for producing high-quality motor oil, Mobil 1 is used by numerous carmakers even before the vehicles leave the factory.
Most people want an oil filter with high efficiency and longevity, and that's where Mobil 1 comes in. Their oil filters are considered among the best because of their claimed 99.6 percent efficiency and adequate media capacity of around 28 grams of pollutants.
Not to be understated, but with synthetic oils, Mobil 1 oil filters have a lifespan of up to 15,000 miles.  As a result, it is one of the top oil filters in the UK, US, and other countries across the world.
Mobil 1 oil filters feature a metal bypass that is designed to increase oil flow. Hence, even though the oil supply channel appears to be blocked, the engine can still receive sufficient oil. This brand's oil filters, in contrast to those of competing brands, are capable of withstanding operating pressures of up to 615 Pascal's per square inch.
3. Purolator Oil Filters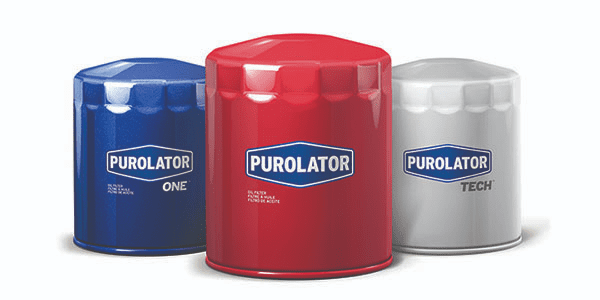 The Canadian company Purolator, whose name means "pure oil later," is known for making high-quality oil filters for synthetic oils. This firm has been around for almost 90 years, and it continues to supply the United States with products made entirely in the country.
High-density media in the oil filter further guarantees maximum oil flow, as do additional high-end features like end caps and a silicone anti-drain valve.
By partnering with Mann+Hummel, this oil filter manufacturer guarantees its consumers the finest filtration products available. With Purolator's more than two thousand selections, you're sure to find an oil filter that works with your car.
The high-density media in the oil filters bearing the brand name is what makes them so durable; it keeps the oil flowing smoothly for as many as 10,000 miles and keeps the price low.
4. K&N Oil Filters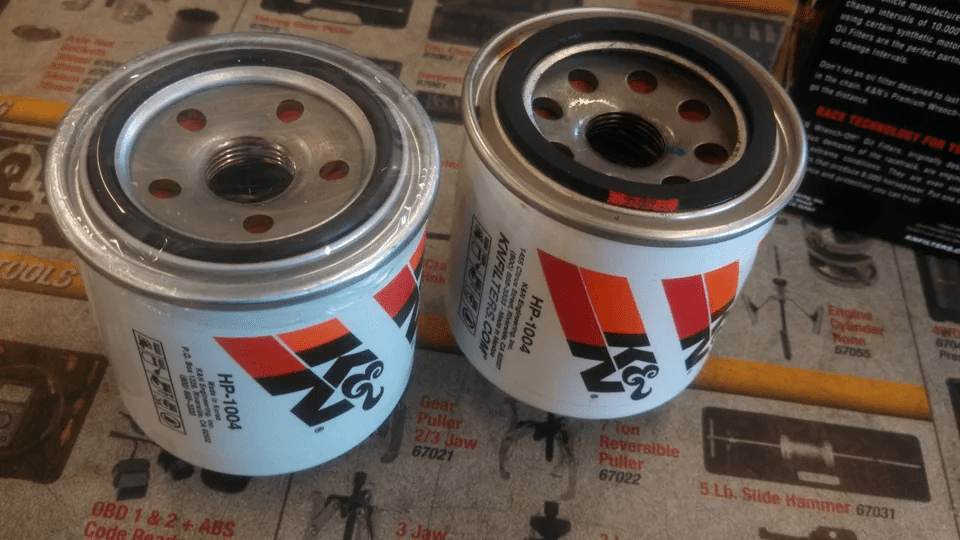 In 1969, Ken Johnson and Norm McDonald started a company that made motorcycles and parts for them. Presently, the company is well-known amongst serious fans for its work on high-performance parts and its factory racing squad.
The California-based corporation also operates manufacturing facilities in the United Kingdom, the Netherlands, and China. High-quality aftermarket creations like as air filters, oil filters, cold air intake systems, and other components are among their specialties.
How does a 99% effectiveness rate for K&N oil filters sound? They are among the most effective filters on the market. These oil filters are sturdy and long-lasting, although they are best used with regular or blended oil and not synthetic.
Did we mention they slip on with no problem? Remember, we did state that K&N cared most about how well its products performed and how efficiently they ran.
5. Motorcraft Oil Filters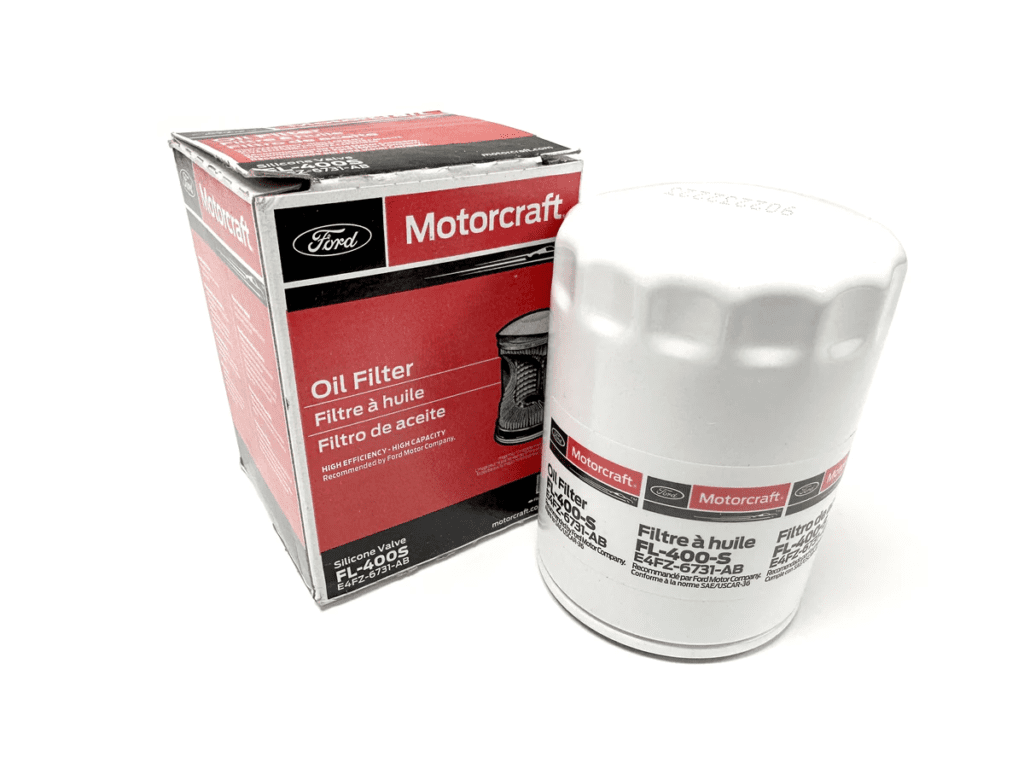 Motorcraft oil filters are OEM for many automakers, including Mercury, Lincoln, and Ford. As a result, it looks that this is a reliable source for oil filters. The filters in this line are notable because they are well-made and reasonably priced.
Motorcraft oil filters are made by Purolator Filters, LLC, which is a reliable source of components for the brand. The company is headquartered in North Carolina and operates multiple global distribution centers.
These filters are well made; they are resistant to rust and feature a bypass valve in addition to being coated. The end of the case of Motorcraft oil filters is fluted so that they may be pried out easily. As the media doesn't get blocked up very often, there's always oil coming in, which keeps the engine running smoothly and efficiently.
Even while it can only contain roughly 12 grams of dirt at 93% efficiency, the cellulose media's capacity still appears rather considerable.
6. AMSOIL Oil Filters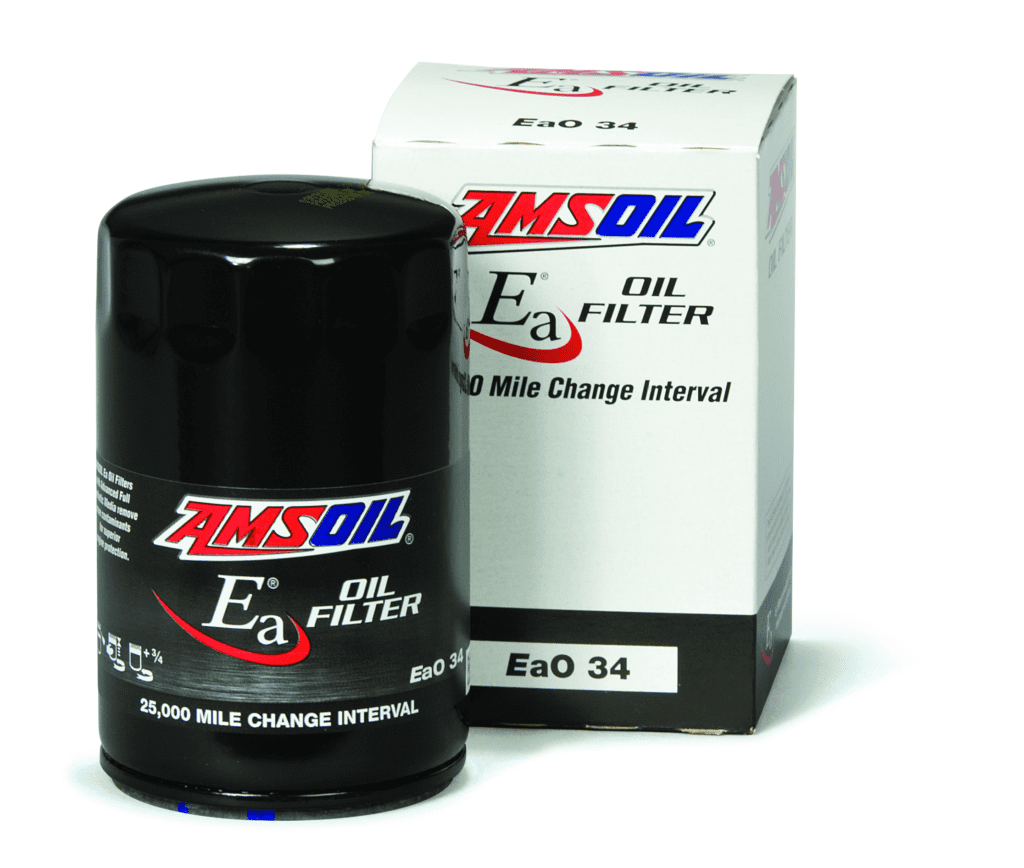 You've probably observed by now that the filtering market is crowded with competing manufacturers, each of which offers its own version of a wide range of automobile oil filters. AMSOIL, for instance, has been around since 1969, and the company has become extremely adept at the same game.
For many years, this business' primary product has been high-end oil filters made from only the finest components. These filters are so efficient they can remove contaminants from oil to the tune of 98.7 percent.
AMSOIL oil filters have a stated maximum mileage of 15,000 miles before needing to be replaced, but like any other oil filter, they should be swapped out annually regardless of mileage.
Even though AMSOIL filters may appear to be a bit pricey, they should not hold you back from putting their high-quality goods to the test.
7. Fram Oil Filters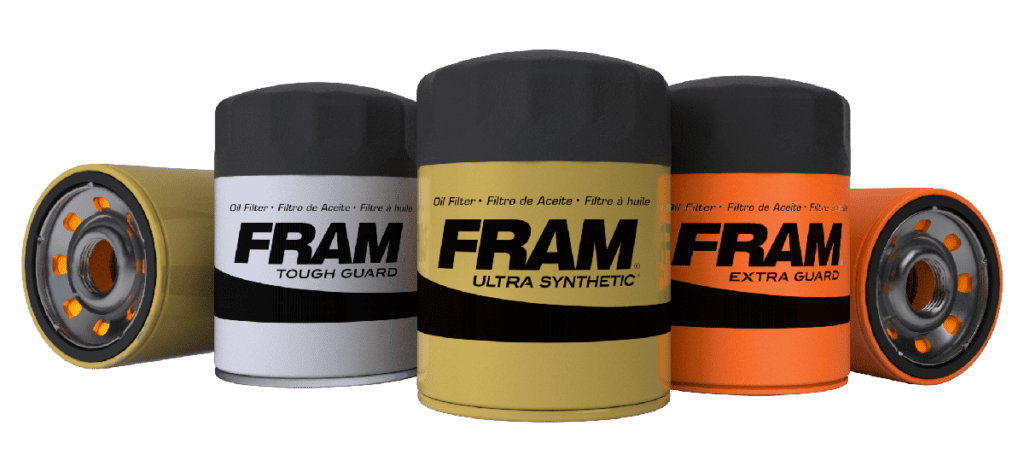 The company is known for making some of the best oil filters on the market. They are credited with making one of the first oil filters that were easy to change.
FRAM is a well-known brand name now, instantly recognizable because of its distinctive and eye-catching orange exterior. The fact that it produces high-quality filters, though, should help it stand out.
FRAM oil filters use a patented filter media that is highly effective in preserving the purity of your engine oil, and they are available for a wide variety of vehicles.
Also, drivers don't need extensive knowledge or experience with auto repair to put in place this brand's oil filters. These filters, made by a Crowne Group LLC subsidiary, are not only reasonably priced but they were made with daily drivers and those who are dedicated to regular maintenance in mind.
8. Baldwin Oil Filters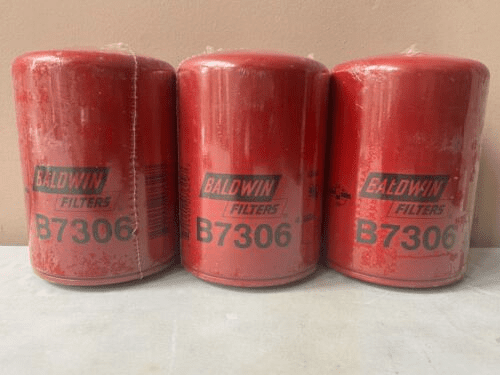 Baldwin is one of the most well-known brands in the industry, and for a good reason: their oil filters are reliable and effective, even in the most demanding of applications. It would appear that high-performance engines and heavy-duty applications like trucks can get along well with Baldwin filters.
Baldwin oil filters, which are one of the most efficient on the market at 85.44 percent, are highly sought after. Each Baldwin oil filter includes a nitrile rubber anti-drain back valve and a steel end cap. These filters have a great media that allows for a smooth oil flow thanks to its 44 pleats.
There are oil filters available with efficiencies between 12 and 30 microns that seem reasonable when compared to other solutions on the market. Basically, it seems that Baldwin filters are fine with high-performance engines used in heavy-duty vehicles.
9. Royal Purple Oil Filters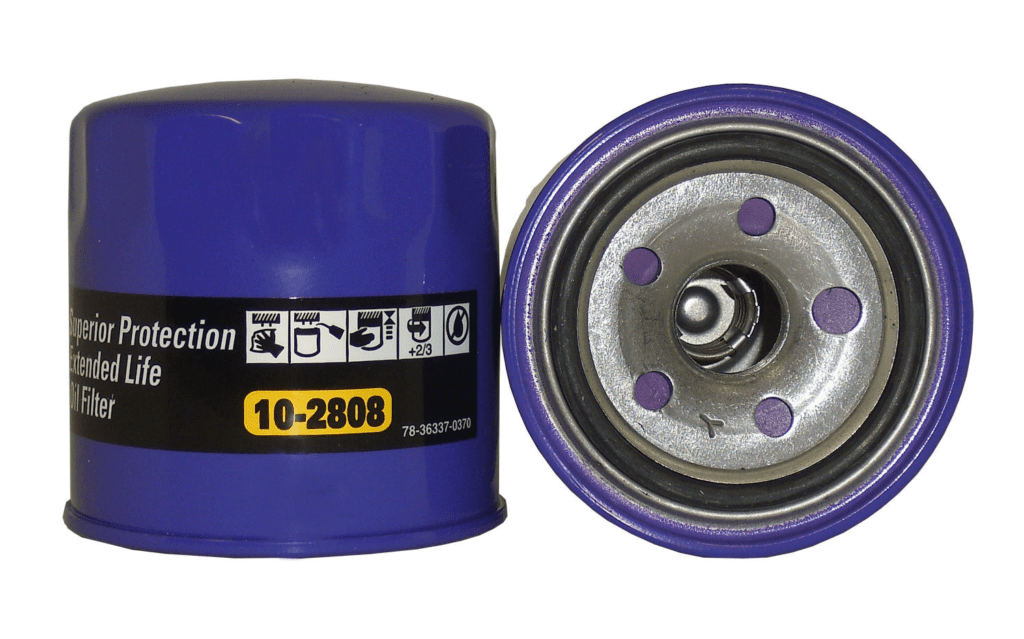 The American firm Royal Purple manufactures a wide variety of high-quality lubricants for cars, motorcycles, and other vehicles. In comparison to the other industry heavyweights, the company's time on the market (since 1986) is quite brief.
Yet they've made a reputation for themselves in the motor industry, winning over a devoted following with their superior goods. They've proved once again with their Long Life Oil Filter why they're among the best in the auto-care industry.
The outer casing of the Royal Purple Long Life Oil Filter is thicker than that of its rivals, making it more durable. The metal end caps create a tight and attractive seal around the filter. Because of the central tube, the filter won't collapse either.
The synthetic media used in the filter has a 100% screen back, making it ideal for the filtration of motor oil. Also, the filter has a heavy-gauge steel backplate, which is essential for greater burst strength. If you need a powerful oil filter, this one deserves serious attention.
10. ACDelco Oil Filters
A component manufacturer known as ACDelco is a subsidiary of General Motors. The company has been producing reliable products for well over a century. The ACDelco PF2232 has a filtration efficiency of 98% at a micron range of 25-30. Simply put, it's a top-notch oil filter that won't let you down.
It uses a cellulose media that can filter out particles as tiny as one-third the width of a human hair. Therefore, it can filter out just about everything, guaranteeing that the engine oil is completely free of any particles.
In addition, it has a filter-holding thermosetting adhesive closure. The outstanding filter capacity is made to provide reliable flow management and long life; its burst strength is five times that of regular oil filters. So long as the oil is heated to the proper temperature, it can sustain any working pressure.
11. Wix Oil Filters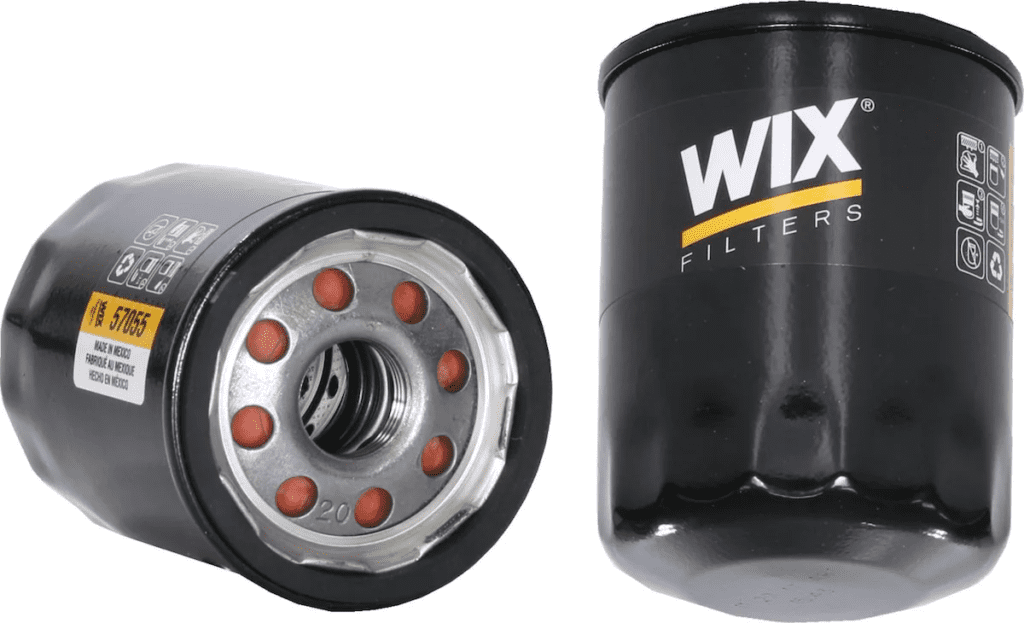 Started in Gastonia, NC, in 1939, Wix is a well-known name in the industry thanks to its innovative spin-on oil filter. This is a well-known product line, and among its many high-quality offerings is a large selection of oil filters suitable for a wide range of vehicle makes and models.
This maker is worthy of your consideration whether you're shopping for a compact car, a heavy-duty pickup, or something in between. The organization is dedicated to providing top quality, and by employing synthetic materials, they have made it possible for customers to experience a maximum efficiency of 99%.
Wix has been a household name for eight decades, and its supplier, Mann+Hummel, is a pioneer in the global filtration sector.
12. MANN Oil Filters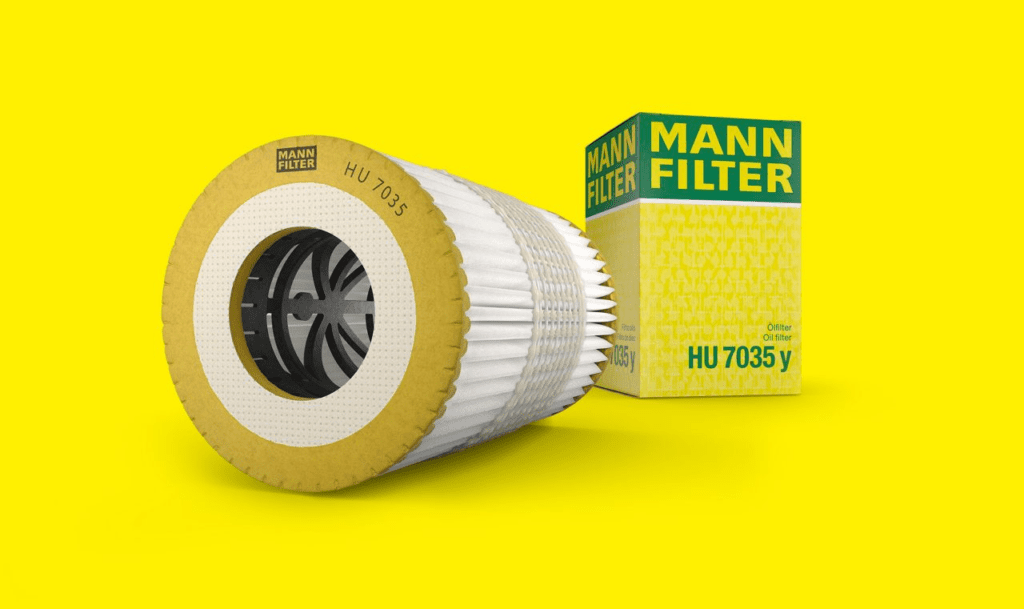 This organization prioritizes maximum efficiency, and for engines, it means using the best filtration possible. For more than seventy years, this manufacturer has been at the forefront of the filtration industry, earning a reputation for producing innovative products that can handle the most stringent requirements.
MANN is one of the world's largest producers of filters, regardless of manufacturer, all produced to OEM requirements, and it offers a wide array of products that support a wide variety of older engines.
The oil filters manufactured by the firm are particularly well-made and effective at trapping dust, grime, and other particles. These oil filters are built without the use of any metal, so they won't leave any ash behind after they're burned.
The Bottom Line
Although oil filters are a seemingly trivial component, they are actually rather important. When it comes to choosing the right one, drivers face a bevy of options, and picking the best one may seem like an uphill battle. So, this post on the top oil filter brands will aid in making a more organic and useful decision.
FAQs
Are OEM oil filters better than aftermarket?
In a word, no. Most of the time, automakers get parts like oil filters from Original Equipment Manufacturers and then put their own brand on them. Some of these OEMs sell the same parts on the aftermarket. The only difference is the brand name. In fact, some companies in the aftermarket fix the flaws of the OEMs to make better filters.
Which oil filters are most often used?
There are many different kinds of oil filters, but some of the most common ones are spin-on, magnetic, spinner, cartridge, and bad secondary oil filters. But out of all these types, the full-flow type is the one that car manufacturers use the most.
How many miles will an oil filter last?
If you want to buy high-quality products, you can choose from options that promise to last around 15,000 miles. Still, you should change your car's oil filter every time you change the oil.